Experienced
Established in 1954, Motor Coils Mfg Ltd. has been a staple in the local community and to the rail industry.
Precision in Quality
Through utilizing various checkpoints within the production line, we have been able to deliver consistency in quality and lead time for many years.
Customer Specifications
We are committed to delivering a quality product which meets our customers specifications.
Rail Specific Services
The
Association of American Railroads

certifies us to the highest quality standards in the industry.

As an AAR M-1003 facility, Motor Coils Mfg Ltd. proudly services many class one rail roads, transits and short lines. We extend the service of traction motors by restoring them to customer specifications.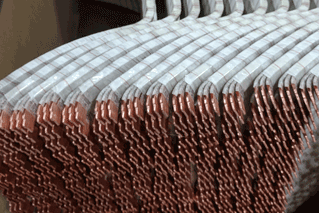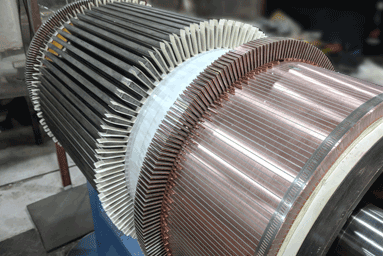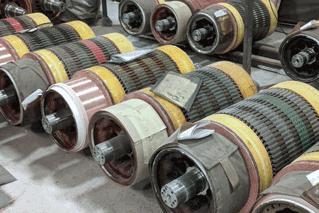 Our Facilities
60,000 sq. ft. of space
Strategically located in Brockville Ontario, just minutes away from the US/Canadian border, and only 3 hours away from Toronto.
Custom Cables
A wide variety of cables to choose from, made up in house for each specific OEM.
Pressurized Varnish Tanks
Our vacuum tanks provide a uniform finish throughout our parts,
Coil Fabrication
Assembled, tested and painted, our coils are made with quality in mind.
DC Frames & AC Stators
We pride ourselves on quality in components & materials, and in our inspection process.
Take A Look Around
Below are images direct from our facilities. Take a look.
Shipping & Delivery
We ultimately strive to deliver customer satisfaction. From understanding the customer's needs at the start, all the way through to the moment it is delivered to the customer, we focus on customer expectations.
International Shipping
Wherever you are in the world, Motor Coils Mfg Ltd. can help. Our work has traveled the globe, both before and after delivery.
Transparent & Certified Quality
Every motor, armature or coil that ships from our facility has passed an internal quality assessment process. Certificates accompany each motor on its delivery.
Quick Turnaround Times
Motor Coils Mfg Ltd. practices lean manufacturing technicques on the floor, and stringent document control in the office to facilitate the fastest turnaround time possible.
Located along the US & Canadian Border
Located between Toronto and Ottawa, and backing on to Highway 401, we are conveniently situated to service the east coast of North America. Our proximity to international shipping ports enable quick transit to our global customers.
Membership Association Spotlight
Proud Members of the

Canadian Association of Railway Suppliers
CARS is a member driven association of companies that supply products and services to Canadian railways and export markets.
Learn More
Latest News from Our Rail Yard
In this section, you will find news on developments within our corporation, industry trends and more.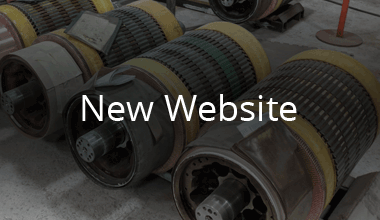 Motor Coils Manufacturing is pleased to launch its new website and start 2018 off right.
Read more
Talk to us today. We can help.
(613) 345-3580
Contact us
We look forward to speaking with you. Kindly fill out the form below and we will reply.
Scroll further down for more contact information.